February 25, 2015 6:11 pm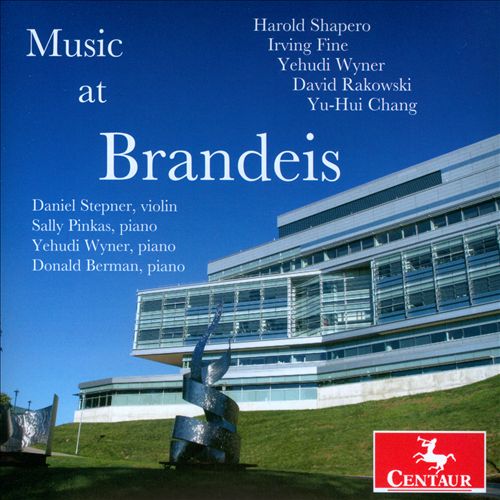 A new CD by Lydian String Quartet's 1st violinist, Daniel Stepner, has been released by the Centaur Records. This album, titled Music at Brandeis, features works for violin and piano by several past and current Brandeis composers, including Yu-Hui's Worries Just As Real. Also in the album are Harold Shapero and Irving Fine's sonatas, Yehudi Wyner's Concert Duo, and David Rakowski's Pied-à-terre. Joining Stepner on the piano are Sally Pinkas, Yehudi Wyner, and Donald Berman.
Worries Just As Real was commissioned by the National Chiang Kai-Shek Cultural Center (now National Theater and Concert Hall) in Taipei, Taiwan, for violinist Henry Tong.